Organisations
We are grateful for every single local community group and organisation that chooses to support our cause.
Rotary Clubs, Scouts, sports clubs, music groups, and religious groups are just some of the many local organisations that you can get involved in and raise funds.
How can we support you?
Our experienced Fundraising Team are here to support you every step of the way. You can contact them at fundraising@oxfordshiremind.org.uk or 07394 567 360.
We can provide you with resources you will need, for example:
Collection buckets
Branded t-shirts and/or vests
Information leaflets
Posters
Social media post ideas to help you promote your fundraising
A Fundraising Pack with lots of useful information and ideas to help you organise a successful fundraising activity
We can also come and talk to your local group about the work we do and how the funds raised can help. At present, we are only attending virtual events of this nature.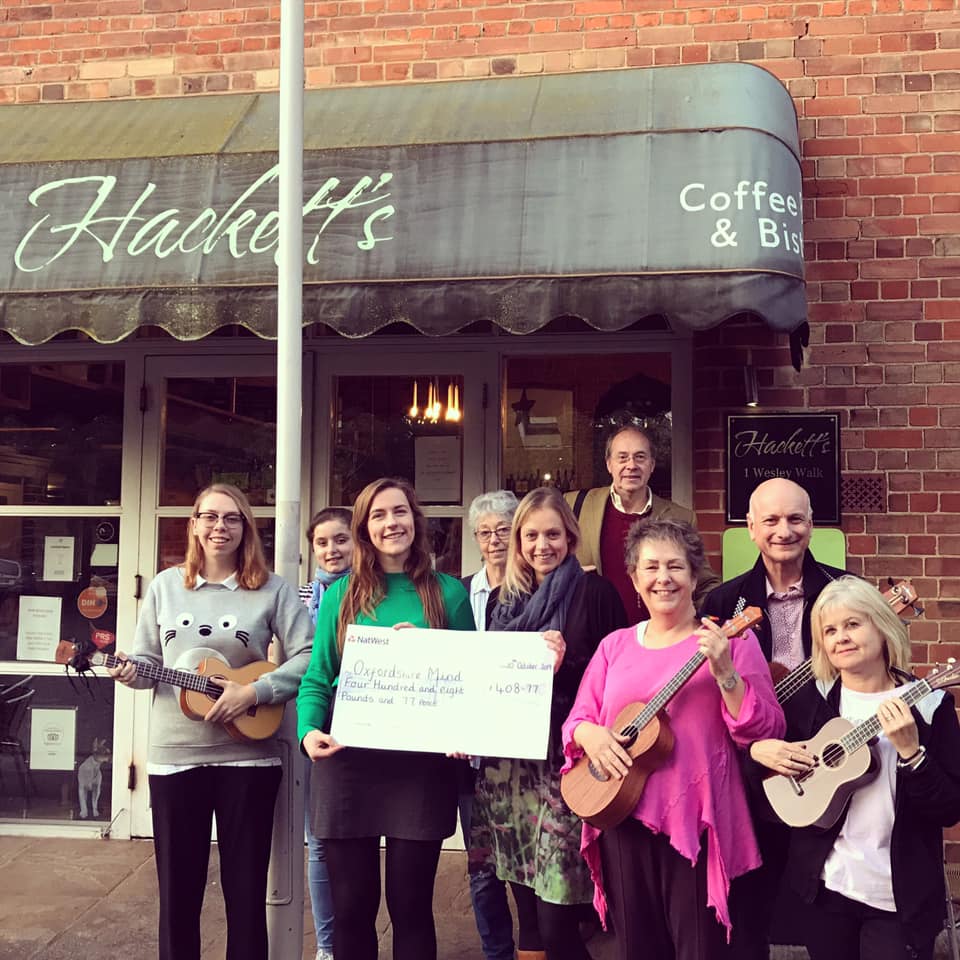 Fundraising Ideas
Here are some fundraising ideas to get your creative juices flowing:
Host a virtual quiz and ask each player to make a donation to Oxfordshire Mind
Get involved in a local sporting challenge event as a team
Arrange a Community Carnival (for example, Cowley Road Carnival went virtual and used the opportunity to support Oxfordshire Mind last year)
Organise your own sponsored 'Selfie Scavenger Hunt' with your team
Hold a collection with your local religious group
Arrange a virtual bucket collection (we can provide you with our 'text to donate' information and you could share live content across your social media platforms to encourage people to donate to Oxfordshire Mind)
For more ideas, take a look at our virtual fundraising ideas or our A-Z of fundraising ideas.