In a series of blog posts, we're introducing the Transitional Wellbeing Practitioners based within each of the six partnership organisations that, together with Oxfordshire Mind, form the Mental Wealth Academy.
The Mental Wealth Academy is a vital new partnership offering a programme of non-clinical mental health services for 18-25-year-olds across Oxfordshire. For the next six months, in response to the COVID pandemic, this service is being extended to 16-and-17-year-olds too.
The service offers a 1:1 intervention programme based on cognitive behaviour therapy (CBT) and solution focused therapies, which are delivered by a team of Transitional Wellbeing Practitioners, like Alice.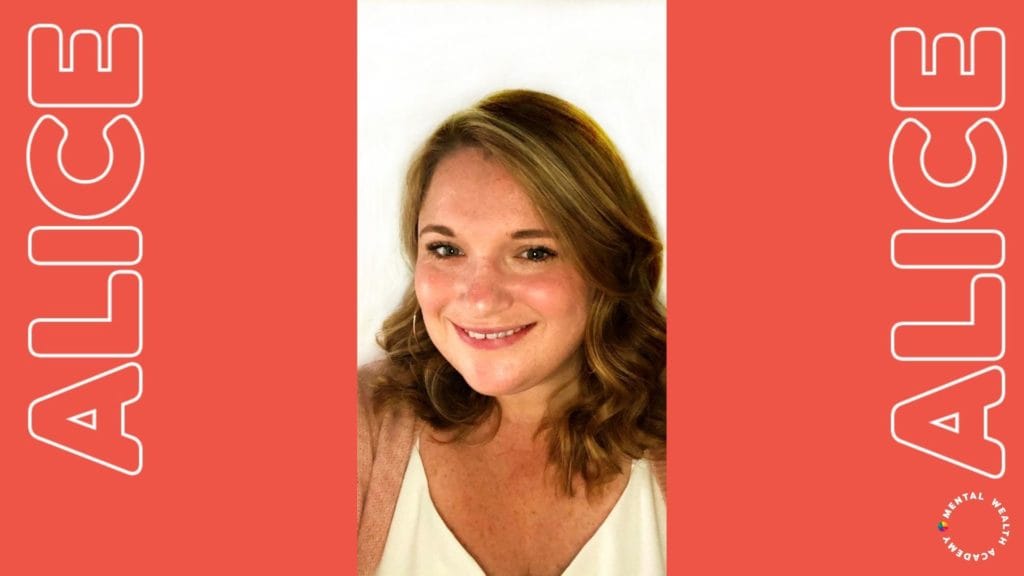 Here, Alice tells us why she's excited to be a part of this new project.
"Hi, I'm Alice, Youth Wellbeing Manager & Transitional Wellbeing Practitioner at Ark T, one of the six organisations working in partnership to form the Mental Wealth Academy.
"I'm very excited to be a part of the Mental Wealth Academy, offering direct 1:1 support to young people, whether that's virtually or over the phone, at a time that suits them and fits around their schedule.
"In particular, I'm passionate about supporting young people to find their voices and working with them to improve their confidence and self-esteem.
Three fun facts about me:
Lifelong veggie.

Had a helicopter trip in the south of France when I broke my leg canyoning with a group of young people on a residential trip.

Love mountain life, whether it be skiing or camping out under the stars!
"I have worked on the youth work scene in Oxfordshire for 11 years now; having worked in statutory youth work and provided pastoral support at a few schools, including Meadowbrook College.
"I quickly realised that the place to have the biggest impact on young people, was in the third sector.
"Since then, I've worked for Oxfordshire Youth on their NCS programme and supporting their membership programme. I also set up and ran three county-wide youth provisions.
"In 2016 I began my time at TRAIN (core work is detached youth work) as the Director of Youth Services.
"I have seen the huge gap in provision for 18+-year-olds over the years and think that the work that the Mental Wealth Academy will achieve will start to ensure that young people in the 18-25-year-old group don't get left behind.".
If you're a young person aged 16-25 experiencing mild-moderate mental health concerns, or a family member who would like to support them, please get in touch with the Mental Wealth Academy and we can arrange for one of our team to call you back.